Hey guys! Today I'll be doing the My Life in Books Tag!!! I was tagged by Laura @thebookcorps to do this amazing tag!!! Thank you Laura 🙂 ❤ If you haven't checked our her blog, what are you waiting for?! Click here to check out her awesome blog 🙂 Anyway, without further adieu, let's get into the tag!
A Book for Each Initial
N – New Moon by Stephanie Meyer
A – A Gentleman's Guide to Vice and Virtue by Mackenzi Lee
M – Midnight Magic by Avi
I – Isla and the Happily Ever After by Stephanie Perkins
T – The Selection by Keira Cass
H – Heartless by Marissa Meyer
A -  Always and Forever, Lara Jean by Jenny Han
Age – Count Along Your Shelf
Dumplin by Julie Murphy (bottom shelf, from the right) I haven't read this book yet but really excited to!
A Book That Represents A Destination You Would Love To Travel To
Ok, before you see the book, you guys should know that I love travelling! #wanderlust I literally cannot pick one destination! But since you insisted…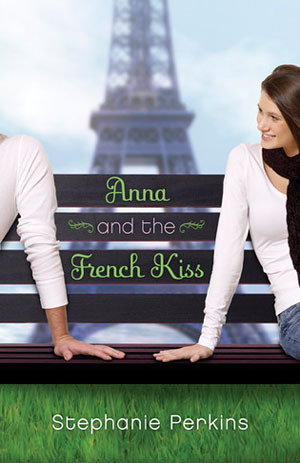 Common, this had to be the winner… Paris is life
Honorable mentions: Everything, everything… Caraval…… Paintbrush….
Favourite Colour
I don't have one! All colours are so beautiful! I'm just inserting a picture of my book shelf here, cause why not? I love all colours 🙂
Fondest Memory Of
This is a really hard question cause reading has been a hobby of mine since the beginning of time… There are so many books I want to include here…. Each childhood book that I discovered has a beautiful and unique story behind it…
But the book I chose was the Amazing Days of Abby Hayes: Two Heads are Better than One…. I cannot tell you how many times I've read this book, and the whole series!!!! My cousin picked it for me at a bookstore on one random day and the book ended up being the best book of the whole series for me! I've known this book since like the 4th grade, and it brings back a ton of memories!
Most Difficult To Read
I had to read Gullivers Travels by Jonathan Swift ……. for school…. It wasn't good.
Which Book In Your TBR Pile Will Get You The Most Satisfaction/Biggest Sense of Accomplishment From?
Any book! But mostly The One by Keira Cass… I've been meaning to get to that book for a while now…
I tag:
https://confessionsofayareader.wordpress.com
https://littleblindbookfinds.wordpress.com
https://perspectiveofawriter.wordpress.com
Thanks for reading!
Bye
Namitha